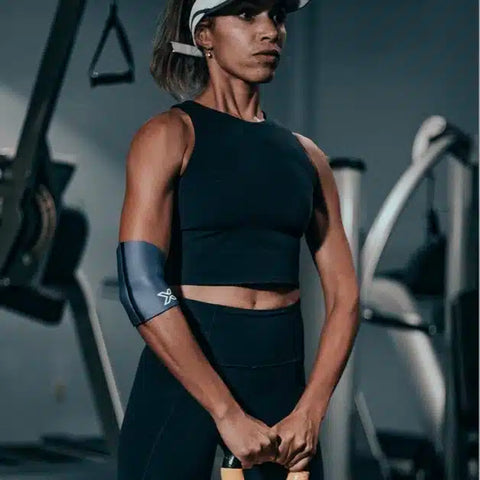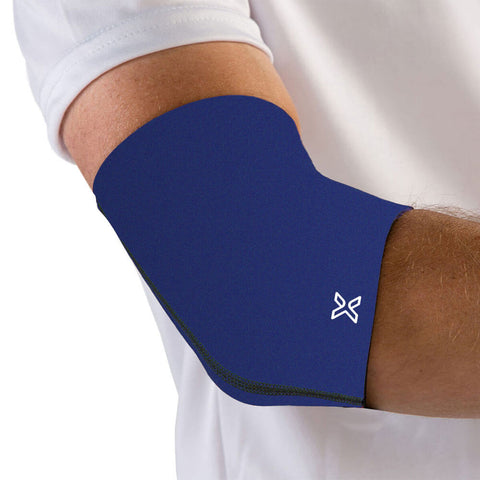 Elbow Helix
The Elbow Helix is a breakthrough in support and compression treatment of elbow pain associated with overuse. Effective for use on golfer's elbow, arthritis, in reducing swelling of the elbow joint and for prevention of re-injury.
Sizing Information
Please see Sizing Chart in product images
How To Put On Your Helix
Click here to see videos on how to properly put on your Body Helix
Shipping & Return Policy
Product Uses
Our shorter golfers elbow compression sleeve is ideal for relieving joint pain from golfers elbow, arthritis, and minor swelling. This extremely comfortable elbow brace provides firm, even compression to the elbow joint when the extra length of our Full Elbow compression sleeve is not needed.

The targeted Elbow Helix is shorter than the Full Elbow, providing compression right at the joint and making it a more comfortable fit for warmer weather or when injury and pain are specific to the elbow joint.

It's helpful to know which High Performance compression wear is best for you. Athletes who participate in contact sports choose the Elbow Helix for protection of the elbow; whereas, tennis and baseball players wear the Elbow Helix for injury prevention.

Body Helix uses the latest advances in fabric science to make straps, wraps, and tape obsolete. Our golfer's elbow and arthritis elbow compression offers medical-grade compression that stays in place even while you serve, volley, throw, hit, punch, or lift.

The Elbow Helix utilizes Form Fit Technology. Because of the incredible stretch and elasticity of our material, it fits comfortably over the elbow and allows for a complete bend of the joint. Athletes find that our product will not "bunch up'" in the crease of the elbow and can be worn for hours without the discomfort caused by other elbow braces and compression sleeves.

The product will not absorb excess water, bacteria, or odors, and it can be washed after every wear.
What is the difference in styles?
The small Elbow Helix is 6" long, medium is 8" and the large is 8.5".

Please see the Full Elbow for comparison. The Full Elbow compression sleeve is generally preferred by taller athletes and when compression of a larger area than just the elbow is desired.

Proper Fit is Important
Please see sizing chart in product pics above
It is very important to measure your biceps 1 inch above the crease in the elbow (antecubital fossa) with a straight arm in order to get the proper fit. Please do not measure your forearm. 
Have only worn it once but I like it so far.
4/5
Elbow Helix Compression Sleeve
This item has fixed my elbow. Best item I ever gotten that does what it says it will do.
Thanks
This item has fixed my elbow. Best item I ever gotten that does what it says it will do.
Thanks
This item has fixed my elbow.
This item has fixed my elbow. Best item I ever gotten that does what it says it will do.
Thanks