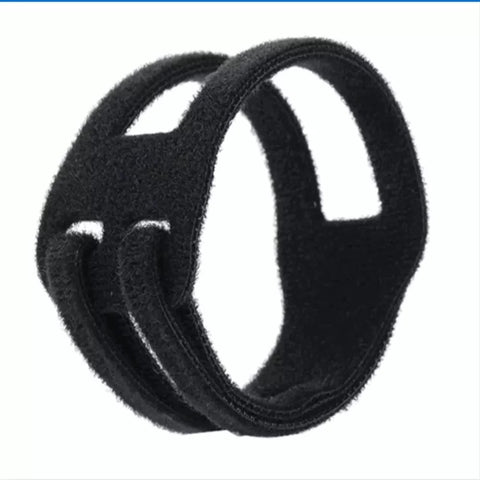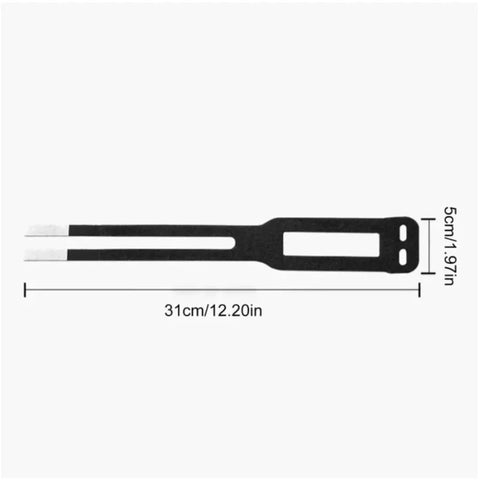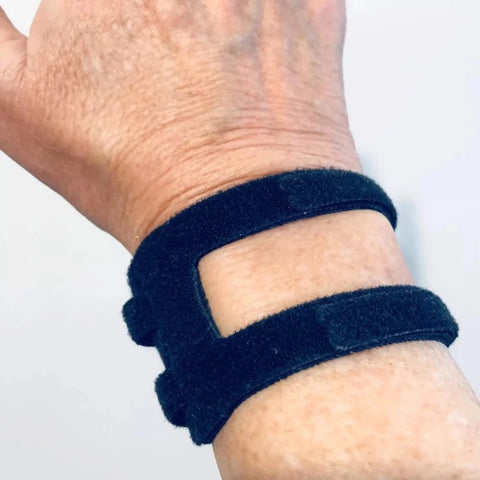 TFCC Wrist Brace
Introducing the TFCC Wrist Brace for Triangular FibroCartilage Complex (TFCC) injuries and tears, designed specifically to support the ligaments, tendons, and cartilage of an injured TFCC while it heals.
Sizing Information
Please see Sizing Chart in product images
How To Put On Your Helix
Click here to see videos on how to properly put on your Body Helix
Shipping & Return Policy
Product Uses
Wearing the Body Helix TFCC Wrist Brace stabilizes the tissues of the Triangular FibroCartilage Complex (TFCC), providing pain relief and supporting the structures of the TFCC while they heal. Latex and rubber free, the TFCC Brace offers 24/7 support and stability for both peripheral and Central TFCC tears, making it the best brace for TFCC tear injuries.
Wear it during sports and exercise, while you are going about your day, and even while you sleep. Adjust the pressure according to your activity and the support you need. The nylon and cotton fabric offer firm yet comfortable support. For those with a smaller wrist, the ends of the TFCC brace can be easily trimmed for a better fit.
The Triangular FibroCartilage Complex connects the bones in your forearm with the bones in your wrist and helps stabilize, support and cushion your wrist. The TFCC is load-bearing, meaning that it remains under stress and has to bear weight often. It stabilizes the wrist, allowing it to move in six different directions, enabling you to rotate your wrist and grip objects tightly.
When you swing a racket, a bat, or a similar object your wrist is in a prime position to tear your TFCC. Repetitive motions (such as swinging a bat or racket) can also break down the tissues that make up the TFCC, leading to chronic degeneration of the TFCC tissue.
Other instances that may cause an acute injury or tear of your TFCC include falling on your wrist, twisting your wrist while weight-bearing, fracturing your wrist, and degeneration of the tissues as you age. These injuries and tears result in pain on the ulnar "pinky" side of your hand.
Symptoms on an injured or torn TFCC include:
Your grip is weaker than normal
Your wrist constantly clicks or pops as you move your hand
You have difficulty rotating your wrist (limited range of motion)
It is painful getting up from a chair by using your hands to push yourself up
Grabbing the bottom of a table or desk with your palms facing up is painful
Your fingers curve out toward your pinkie when letting your forearm relax
What is the difference in styles?
The Body Helix TFCC Wrist Brace is the best brace for TFCC tear injuries. It is specific to TFCC degeneration and tears. It will not help with other wrist injuries which may require a different sleeve or wrap.
Please see our Full Wrist Helix or Wrist Helix if your issue is wrist pain from pickleball, which is most likely wrist tendinitis.

Care Instructions
Unlike many of our Body Helix products, the TFCC Wrist Brace needs to be hand washed and air dried to insure that the brace will remain stiff enough to offer the stabilization needed for the TFCC while it heals.
Proper fit is important
The TFCC Wrist Brace is a one size fits most. For those with smaller wrists, the TFCC Wrist Brace can be easily trimmed using scissors.
Meh
Rough edges chafe the skin.
Meh
Rough edges chafe the skin.