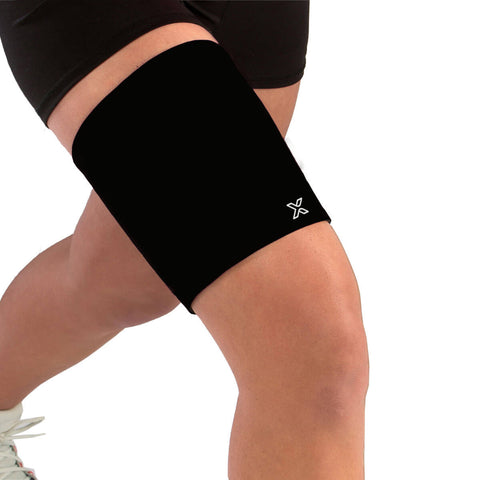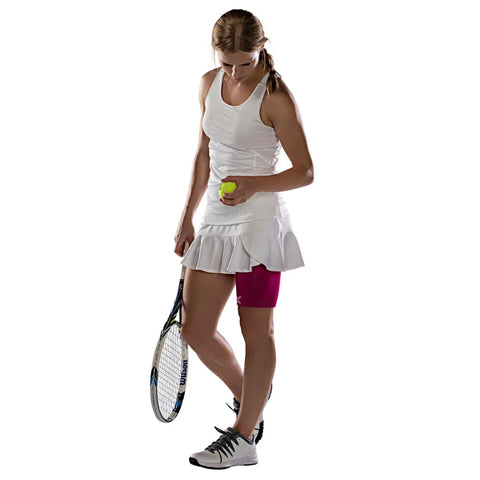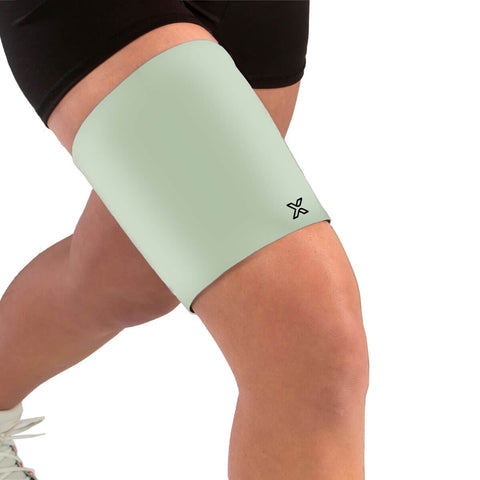 Thigh Helix
The Thigh Helix compression sleeve supports injured hamstrings and quadriceps, helps to reduce fatigue by limiting muscle oscillation, and aids in injury prevention.
Sizing Information
Please see Sizing Chart in product images
How To Put On Your Helix
Click here to see videos on how to properly put on your Body Helix
Shipping & Return Policy
Product Description
The Body Helix thigh compression sleeve provides comfortable and uniform compression of your upper leg and is a must-have for any competitive athlete.
This thigh brace is ideal for management of injuries to your hamstring, quadriceps, or groin, enabling you to play through minor pulls/strains/tears/spasms and whatever else you may call the pain you want to manage while you Move Through It.
It is also an excellent choice for prevention of injuries and re-injuries, warming your muscles to increase blood flow and limiting muscle oscillation to delay the onset of muscle fatigue, ensuring you can play at your best and leave it all out there.
When it's all over, the Body Helix thigh compression sleeve is the perfect choice for post-exercise recovery, keeping your muscles warm while your body works to flush out waste products from muscle exertion, ensuring that you will have the best shot at performing at your highest level the following day.
What is the difference in styles?
The Thigh Helix is 6.5" long, 2" shorter than the Full Thigh Helix, and is the preferred thigh compression sleeve for athletes 5'9" or less. It is also sometimes the Helix of choice during the summer months in hotter climes.
The Full Thigh Helix is preferred by taller athletes or for those who wish to have a larger portion of their hamstrings and quads protected.
The Adjustable Groin Helix specifically supports the groin muscles, the tendons of the hip flexors, the external rotators of the hips, and the gluteus maximus.
Proper fit is important
See sizing chart in product pics above.
Please measure your thigh at its largest circumference.
John
It is a good quality product. I bought my first thigh support about five years ago and was able to see in the label where I bought it from. The original one is still in good condition and the new one looks to be of the same quality.
Great support
Tweaked something today and my friend loaned me this sleeve. Couldn't believe how much support it offered. Buying my own right now, it will be my 3rd sleeve from Body Helix. Love this brand.
Great compression device
very tight, versatile and comfortable. It does get hot but doubt there is anyway around this, lack of breathability is probably what enables the continuous compression. This was suggested by my D.O. for a chronic inner thigh aggravation and was great advice.