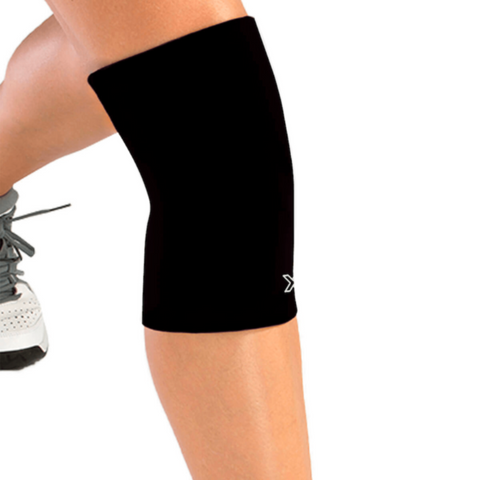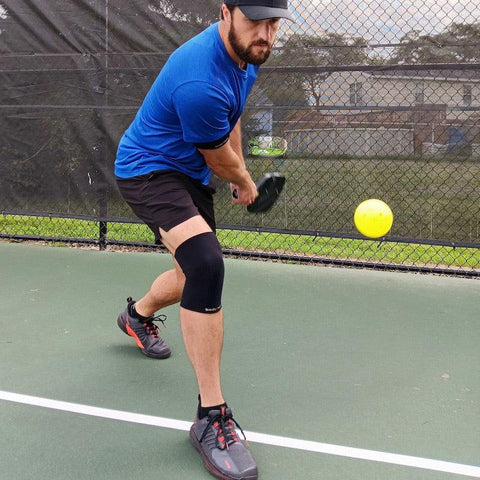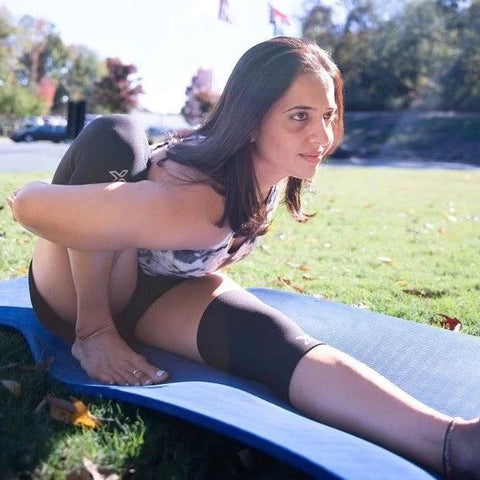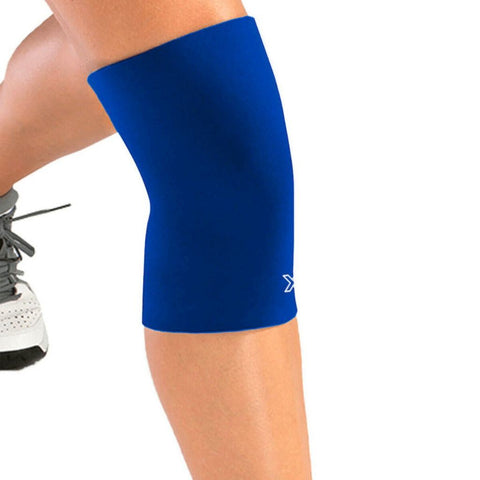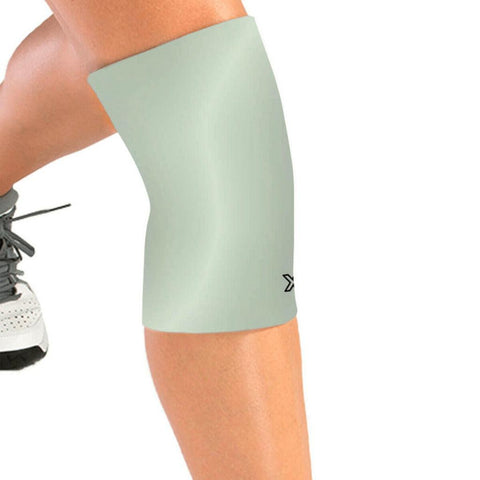 Full Knee Helix
The Full Knee Helix knee compression sleeve provides compression, comfort, and warmth to the muscles, tendons, and ligaments of the knee and is ideal for sprains and strains, meniscus issues, arthritis, and to help control swelling.
Sizing Information
Please see Sizing Chart in product images
How To Put On Your Helix
Click here to see videos on how to properly put on your Body Helix
Shipping & Return Policy
Product Description
The Body Helix Full Knee brace helps to control pain and swelling without any loss to range of motion. It is our most popular knee compression sleeve, because who hasn't had a bum knee at some point during their athletic career?
The Full Knee brace is ideal for sprains to the ligaments of the knee joint, meniscus issues, and injuries to the tendons around your knee joint. The medical grade compression of our knee brace helps to control swelling and supports the structures around your knee while they heal.
It is unmatched in comfort, making it the hands-down choice for those who need to focus on their sport and not on their knee sleeve or their knee pain.
Its warmth and comfort make it a go-to for arthritis sufferers. Many arthritis sufferers have found that wearing the Full Knee Helix for 2-3 hours after exercise enables them to have less pain the following day.
It provides warmth and support, making it a great post-surgery choice.
What is the difference in styles?
The Full Knee brace is ideal for those who want the simplicity of a knee compression sleeve that slips on. It covers the entire knee joint, as well as the tendons and muscles for several inches below and above the knee joint.
The

Full Knee Helix Open is recommended for those people who are experiencing pain behind the knee cap or who have been told by their Dr that they need a knee brace with an open patella. It is the same length as the Full Knee Helix, covering the entire joint plus several inches below and above the knee joint.
The Adjustable Knee Helix is recommended for those who need support of the entire knee joint but who do not want a knee compression sleeve that they have to pull on, or for those who want support to the entire knee joint but do not need the additional coverage above and below the knee.
The Knee Helix is the knee support band of choice for those who have a minor meniscus injury or an old meniscus injury, mild arthritis, or patellar tendonitis (jumper's knee).
The

Patella Helix is recommended for Osgood-Schlatter Disease, Patellar Femoral Pain Syndrome (runner's knee), pain behind the kneecap, or patellar tendonitis (jumper's knee).
If you need more information to help decide which knee support is best for you, please read this blog.
Proper fit is important
Please measure the circumference of your knee at the center of your kneecap, with your leg straight. Please do not measure your thigh. Please do not measure below your kneecap.

Which size should I order if I am in between sizes?

Please see Sizing Chart in product photos.  In general, leaner athletes prefer the smaller size. All others prefer the larger size.
great
Its still good liked the original material better. Noticed there is a difference in the black and the blue colors as far as thickness goes do not know why?
Better than I hoped for 👍🏻
I have now purchased 4 of the knee compression brace . I was talked into buying the first one at a tournament , but honestly had little faith it would help . It seemed so light and minimal but I played the rest of the tournament with it on and my knee felt good. I questioned myself if it was me telling myself it worked since I paid more than I thought I should for it. But I have kept wearing it and it's the best piece of adaptive equipment I have ever bought so now I have 4 . My fear is that they will change it lol .. do I'm stock piling . It really works !!
Great knee sleeve
This is a great product - very well made doesn't slide - stays put - very good stability - really helps with the arthritic knee issues and enables me to move and exercise more freely - would recommend to anyone
Knee Pain
I have used the Helix for both knees. Except for being warm in hot weather, they do make my knee pain less. Able to tolerate.