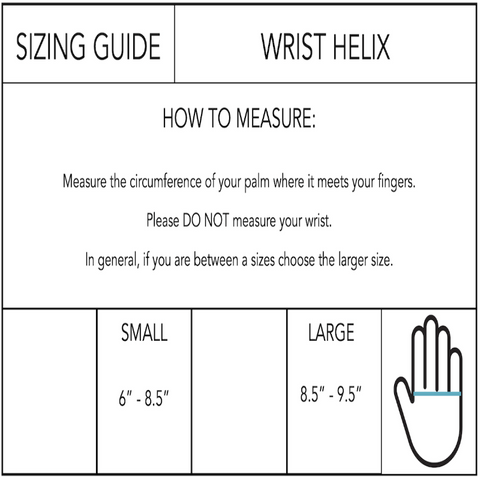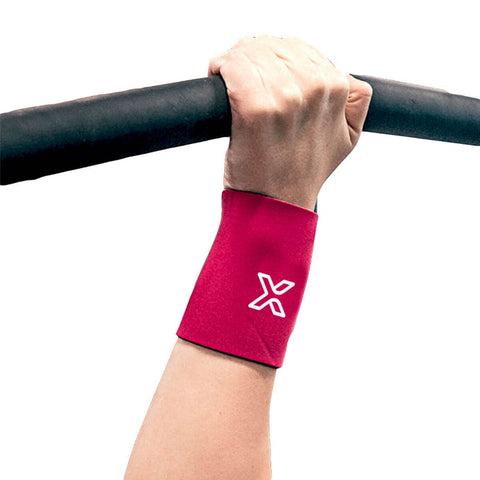 Wrist Helix
The Body Helix Wrist Compression Sleeve for pickleball wrist pain is ideal for wrist tendinitis from pickleball, tennis, and other sports.  It provides warmth and medical-grade support to your wrist joint from overuse and arthritis . Wear it on the court, for your gym workouts, or at home.
Sizing Information
Please see Sizing Chart in product images
How To Put On Your Helix
Click here to see videos on how to properly put on your Body Helix
Shipping & Return Policy
Product Description
Pickleball wrist pain is one of the leading sideliners in the sport today. The Body Helix wrist compression sleeve provides a comfortable and effective medical grade compression for tendinitis, arthritis, and overuse. It is ideal for pickleball wrist pain, supporting the tendons of the wrist flexors and extensors through a full range of motion. Wear it on the court, at the gym, or at home.

Wrist tendinitis (inflammation of the forearm flexors and extensors) is one of the most common injuries associated with pickleball. Our wrist compression sleeve is an ideal solution for wrist pain from pickleball, providing warmth and support to the tendons and keeping them warm throughout your time at the courts.

Our fabric has not only incredible stretch (enabling you to slip it over your hand) but also incredible rebound (that enables it to snap back to its original size). Position it to cover the base of your hand as well as your entire wrist joint without worrying that it will slip.

The Wrist Helix provides a fixed amount of compression, whereas our Adjustable Wrist Helix allows a variable degree of compression and our Full Wrist supports the wrist, the palm, and the parts of the thumb joint. Both the Wrist and Adjustable Wrist allow gripping of a tennis racquet or golf club.

This slip-on compression sleeve is a favorite for its ease of slipping it on.

Proper fit is important
Please see sizing chart in product pics above
Because the Wrist Helix slips over your hand, do not measure your wrist. Measure the circumference of your palm at the base of your fingers. If you are in the middle of the sizes, choose the larger size.


Great Support
My wrist Helix gives me the support I need while playing tennis! I feel it keeps my muscles warm and they are very comfortable, easy to get on and off!